Southern Dishes: 11 Essential Southern Food Recipes
Learn about the history of traditional Southern recipes and how to stock your Southern kitchen.
By:
Natalie Taylor, Editor, FaveSouthernRecipes.com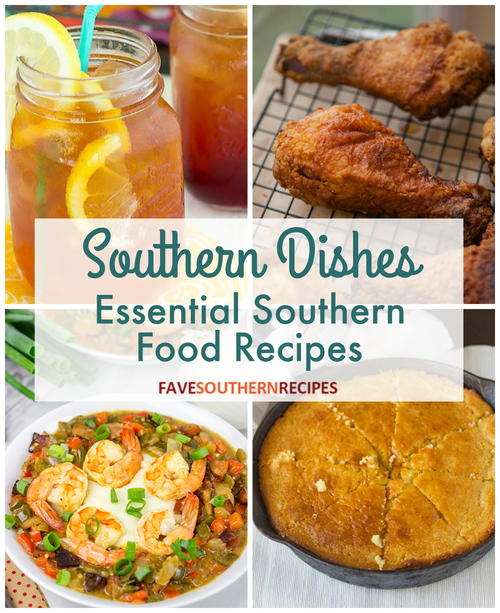 When you hear the words "Southern food," you probably think of recipes like fried chicken and cornbread. Those would be correct!

But, Southern cooking is about much more than homemade comfort food.

Each of the Southern dishes in our collection of 11 Essential Southern Food Recipes has a unique (and sometimes surprising!) history. These classic recipes are steeped in historical and family tradition.

Melissa Sperka from Melissa's Southern Style Kitchen says:

"My favorite thing about Southern food is that it encourages families and friends to gather around the kitchen table.

It's a time for conversation, reconnecting with loved ones and enjoying the hospitality and love shown by the cook with each and every bite.

It's important to unplug and focus on those who are actually around you and make everyday memories."

If you love Southern food and want to learn more, you'll also find a list of essential pantry items and kitchen tools that every Southern cook should have. Once you learn the history behind the classic Southern recipes below, you will appreciate the culinary journey of each one.
Fried Chicken
The Scottish were the earliest known Europeans to deep fry chicken. At the same time, West Africans also deep fried chicken but they used seasonings as well as a batter, unlike the Scottish. These two cooking traditions were combined by slaves in the South.

In the time before WWII, fried chicken was expensive and was therefore reserved for special occasions. However, as fried chicken was mass-produced and became a popular fast food staple, the dish became much more affordable.

Shown: Buttermilk-Brined Southern Fried Chicken
Shrimp and Grits
This Southern dish originated on the coast of South Carolina and was eaten by shrimpers in South Carolina. It was actually enjoyed as a breakfast recipe. Originally, this dish was made with rice, but since rice was a cash crop both before and after the Civil War, rice was substituted with hominy (also known as grits).

Today there are many, many different variations of shrimp and grits across the South. Some variations include Cajun seasoning, while others are made with mushrooms and cheesy grits. Charleston, South Carolina, is known as the place to go for shrimp and grits. This dish gained popularity in the late 20th century as Southern chefs began including the dish on their restaurant menus.

Shown: Classic Charleston Shrimp and Grits Recipe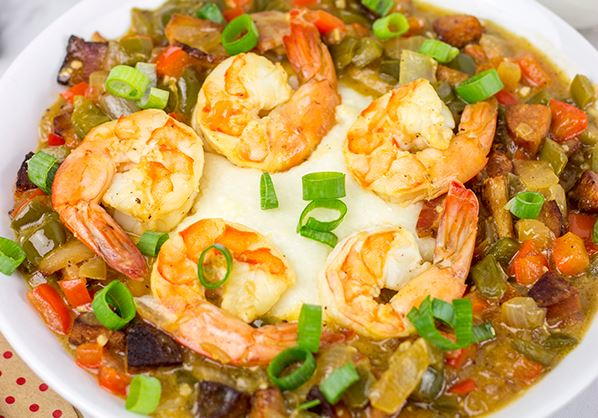 Biscuits and Gravy
Biscuits and gravy existed separately before they were combined into one of the most famous Southern dishes.

Biscuits and gravy was a common breakfast dish as in the late 1700s when eating a big breakfast before a day of physical labor was essential. Since pork sausage was readily available in the South, it was used to make a creamy, flour-based gravy.

Southern gravy comes in many variations and is also known as country gravy. Appalachian sawmill, milk, white, and cream gravies were also enjoyed with biscuits, but these were seasoned with salt and pepper and were made without sausage.

Shown: Classic Biscuits and Gravy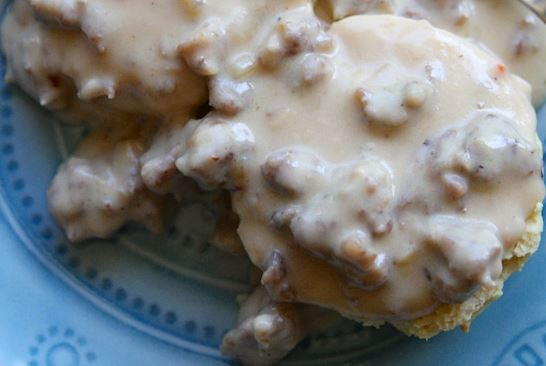 Cornbread
In the South, corn easier to grow than wheat because of the climate. Wheat doesn't respond well to very hot weather, but corn is easier to grow in the South because it is hardier and can handle hot weather. Once harvested it was easy to grind corn into cornmeal, which is what the Aztecs and Mayans had been doing for centuries.

Cornmeal was used in a wide range of recipes such as cornmeal mush, hoe cakes or Johnny cakes, corn pone, and of course skillet cornbread. The recipe that is now known as classic Southern skillet cornbread was revised a lot over the course of history as different ingredients became available. What started out as a basic mixture of cornmeal and water cooked over a fire, eventually evolved into a recipe that included ingredients such as eggs, buttermilk, baking soda, baking powder, and even bacon fat.

Shown: Sour Cream Skillet Cornbread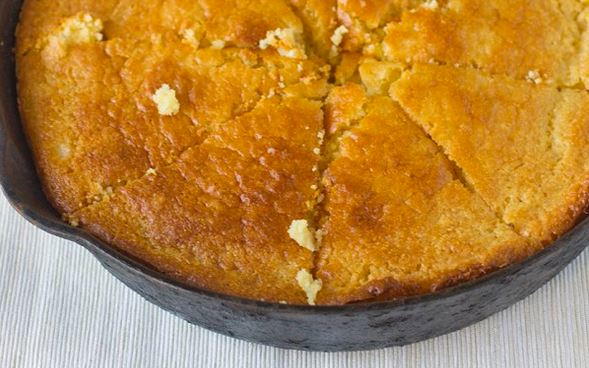 Pound Cake
This rich cake recipe originated in Europe in the 1700s and got its name from its ingredient list. The original cake recipe called for one pound each of flour, butter, eggs, and sugar, and weighed four pounds.

The first cookbook written by an American in the U.S. featured several recipes for pound cake. Additionally, the first cookbook written by an African-American included multiple pound cake recipes. Today, most Southern recipes have adapted the recipe to create a lighter texture.

Shown: Classic Vanilla Pound Cake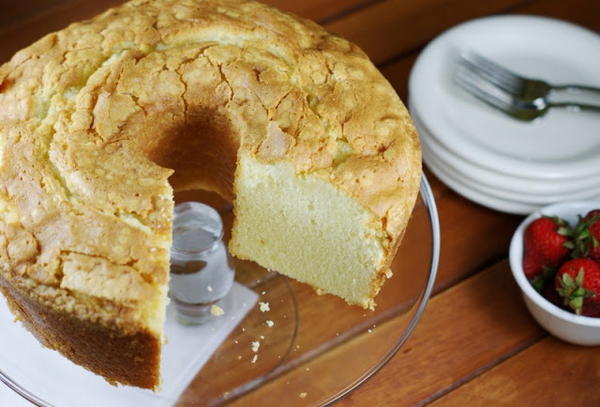 Sweet Tea
The practice of drinking iced tea has been around since the 19th century, but it first became popular in the North because ice was more readily available than it was in the South. In the early 1800s, tea was added to chilled beverages and punches, usually to mask the taste of alcohol. However, in 1856, iced tea was introduced as its own beverage when it was advertised at soda fountains as refreshing summer drink. At this point, tea was not sweetened but sugar was sometimes added by the drinker.

With the invention of electric ice boxes in the 1920s, the South was finally able to enjoy Northern iced tea. Southerners did put their own spin on iced tea by serving it presweetened. Sugar was added to the hot tea base to help the sugar dissolve. It wasn't until the 1990s that Southerners began to embrace "sweet tea" as part of their regional identity.

Shown: Easy Southern Peach Tea Recipe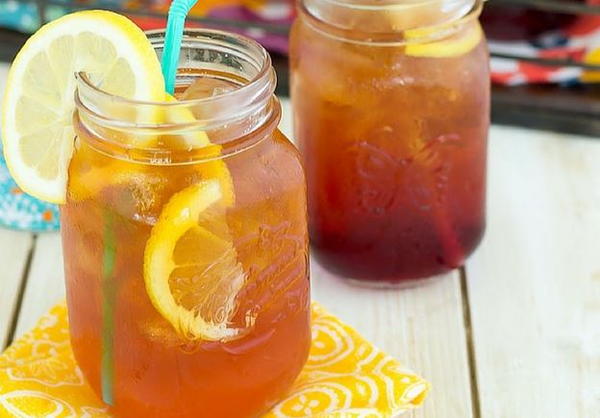 Fried Green Tomatoes
While fried green tomatoes have been eaten across the country since the mid-1800s, it wasn't until the 1991 movie of the same name that the dish was regarded as a classic Southern food recipe. The 1991 movie, Fried Green Tomatoes, was based on Fannie Flagg's 1987 novel, Fried Green Tomatoes at the Whistle Stop Café. The cafe in Flagg's novel Fried green tomatoes were a fixture in the movie and were also served at the real café that inspired the novel.

People who had home vegetable gardens ate fried green tomatoes as a way to use up unripe produce. They first became popular in the North and Midwest, but they were also eaten in the South. Recipes for fried green tomatoes appeared in newspaper columns throughout the 1900s. According to culinary historian Robert F. Moss, the Hollywood movie helped to elevate the dish from a dish that home cooks made to one that is now associated with Southern culture and is served in restaurants throughout the South.

Shown: Classic Fried Green Tomatoes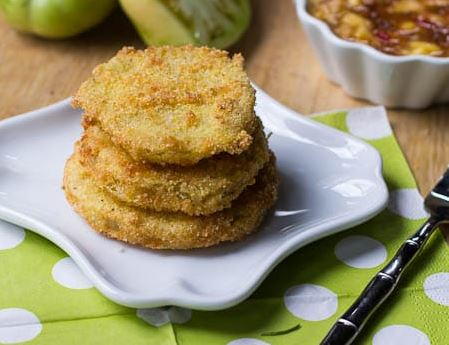 Banana Pudding
This creamy confection has clear roots in Southern history. Bananas first became available in the mid-1800s when small quantities were brought from the Caribbean islands, but they were rare. Since post-Civil War America saw faster ships and new trade opportunities bananas became more accessible to people of all incomes. The banana was debuted at the Philadelphia Centennial Exhibition in 1876 as an exotic fruit and sold for 10 cents each.

With the increase of packaged foods, the originally homemade banana pudding recipe began to shift. Nabisco's Nilla Wafers, General Mills' Cool Whip and Jell-o's banana cream pudding mix all became associated with the recipe. After World War II, banana pudding was embraced one of the classic Southern dishes, although the reasons are unclear. Today, banana pudding is made with varying levels of homemade ingredients, but traditional Southern pudding is usually topped with meringue.

Shown: Just Like Grandma's Banana Pudding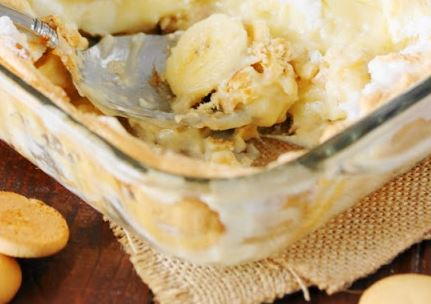 Greens
The most common type of greens eaten in the South are collards, followed by turnip greens, mustard greens, spinach, and even sometimes kale. This dish is also a staple soul food recipe. It was a food staple for slaves and continued to be eaten in the South following the Civil War. Traditionally, greens were cooked with a fatty meat such as fatback pork to add flavor. Today, the most popular addition is bacon.

Shown: Savory Southern Collard Greens Recipe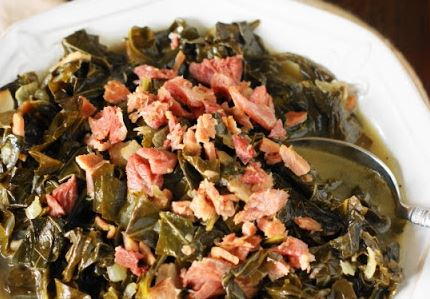 Pimento Cheese
The creation of pimento cheese as it's known today was actually sparked by the invention of cream cheese in 1870s New York. Spanish sweet red peppers, called "pimientos", were also imported around the same time.

In 1911, farmers in Georgia began growing their own pimentos and pimento cheese became a manufactured product.

After World War II, home cooks began making their own pimento cheese, but the spread became less popular. It saw resurgence again in the 1990s when Southern cooks and chefs started including it in cookbooks and adding it to restaurant menus.

Shown: The Best Pimento Cheese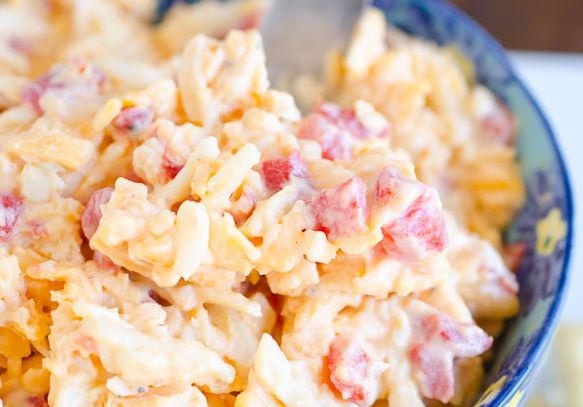 Pecan Pie
This traditional dessert is truly an American invention because pecans are native to North America. Pecan trees originally grew along the Mississippi River, but after the Civil War, pecan trees were grown in Louisiana, Alabama, and Georgia. Pecans are harvested in September through November, which is why pecan pie is most commonly associated with Thanksgiving.

The first printed pecan pie recipes were printed in the mid-1800s in Texas. In the 1920s, pecan pie became even more popular when Karo Syrup started to include a recipe for pecan pie on its label. Karo syrup is still one of the most popular sweeteners to use in pecan pie, although brown sugar or molasses can also be used. Recipes in the early 1900s sometimes contained other ingredients like milk and even raisins, but since the invention of Karo Syrup, the recipe hasn't changed much.

Shown: Sinfully Good Southern Pecan Pie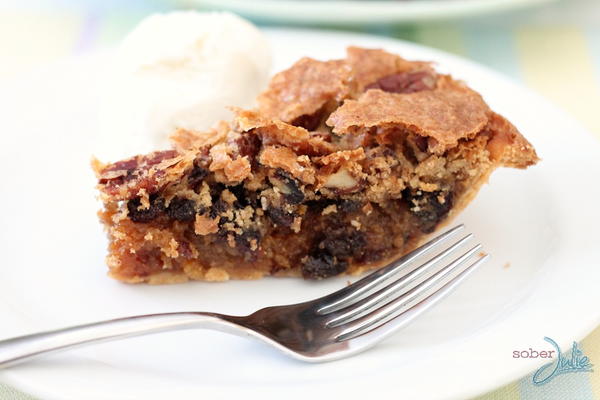 Pantry Staples Every Southern Cook Should Have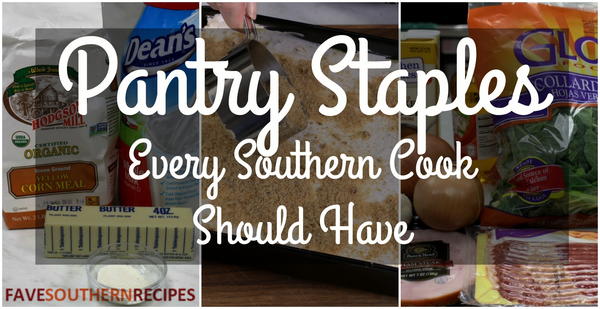 Since Southern food recipes are known for being made with classic ingredients, your pantry should include the basics we've outlined below. Keeping these ingredients on hand will make it even easier to try a down home Southern recipe.

1.     Yellow cornmeal

2.     Flour (all-purpose, self-rising)

3.     Stone-ground grits

4.     White sugar

5.     Brown sugar

6.     Butter

7.     Cream

8.     Bacon

9.     Hot sauce
"White Lily flour both all-purpose and self rising for making biscuits and quick breads. Also, stone ground grits (Preferably local) yellow cornmeal and, of course, brown and granulated sugar.  These form the basics of so many baked goods and dishes we enjoy. Also, butter (of course!!) and large eggs, pure vanilla extract and cream. Because cream."

- Melissa Sperka, Melissa's Southern Style Kitchen
Essential Kitchen Tools for the Southern Cook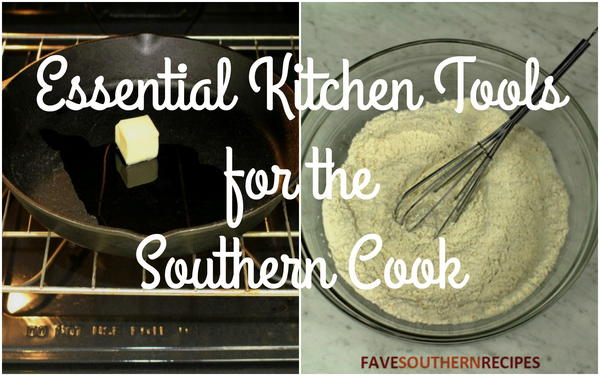 Having the right ktichen tools is essential for all types of cooking. However, there are some items that are even more important for Southern cooking, such as a biscuit cutter and a cast iron skillet.

1.     Cast iron skillet - This all-purpose pan is essential for making cornbread. Cast iron skillets are also useful for making fried chicken, sausage gravy, casseroles, and much more. Learn more about cast iron skillets in our guide, How to Use a Cast Iron Skillet.

2.     Bundt pan - When it comes to making pound cakes and other Southern desserts, a Bundt pan will be a nice addition to your collection of baking pans.

3.     Biscuit cutter - When you're making biscuits, having a biscuit cutter will make your life much easier. However, a drinking glass or canning jar can also be subsituted in a pinch!

4.     Stand mixer - A stand mixer will be your go-to appliance for mixing cake batters, meringues, whipped cream, and much more.

5.     Wire whisk - Whether you're making smaller batches of whipped cream, sausage gravy, or even mixing dry ingredients for a cake, a wire whisk will come in handy.

6.     Pitcher - A glass pitcher will come in handy when you're brewing and serving sweet tea.
"Every single day I reach for a sharp knife, in various sizes depending on the task, and my large cutting board. Cast iron skillets in various sizes for frying and baking as they go seamlessly between the stovetop and the oven. Essential to my kitchen is my Artisan 6 quart KitchenAid Mixer for making meringues and bake shop quality cakes and goodies."

- Melissa Sperka, Melissa's Southern Style Kitchen
What's a Southern food recipe that you can't live without?
Subscribe to Our Free Newsletter
Free recipes, giveaways, exclusive partner offers, and more straight to your inbox!

Report Inappropriate Comment
Are you sure you would like to report this comment? It will be flagged for our moderators to take action.
Thank you for taking the time to improve the content on our site.