28 Recipes for Southern Comfort Food: Traditional Southern Cooking
By:
Suzie Vyletel, Editor, FaveSouthernRecipes.com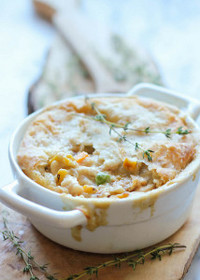 It's hard to define comfort food, but many can agree that you just know it when you see it. Or, more accurately, when you taste it. Something about Southern cooking sticks to your ribs, makes you want to lick your fingers, or curl up to nap with your satisfied, full belly. Comfort food often brings back fond memories of your mom's cooking, of Sunday dinner with the cousins, or childhood favorites that made your day just a little bit better. Based on these criteria, we've rounded up a collection of 28 Recipes for Southern Comfort Food: Traditional Southern Cooking. Southern cooking hits the spot all year round, but there's something about colder weather that makes it even more satisfying. With deep, savory flavors and rich, dense, gooey textures, Southern cooking warms you up from the inside out. Cooking these traditional down-home classics is the ultimate act of love, so be prepared for gratitude, praise, and a table full of clean plates after you make one of these Southern-style recipes.
28 Recipes for Southern Comfort Food: Traditional Southern Cooking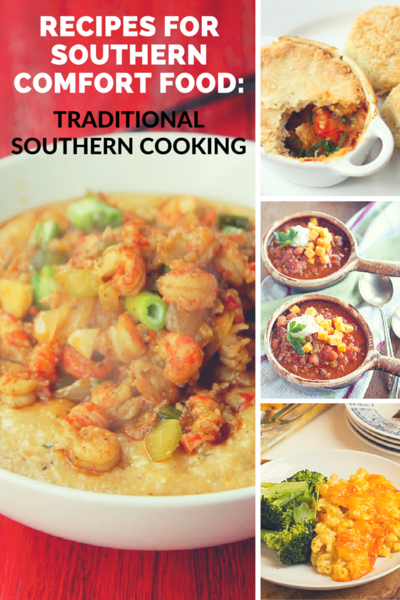 Table of Contents
Mac and Cheese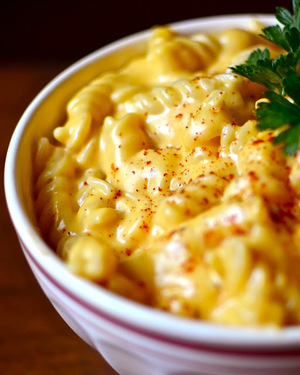 Ditch the boxed variety for good with these homemade mac and cheese recipes. With toothsome pasta, gooey cheese, and perhaps some secret ingredients, mac and cheese is the ultimate comfort food. Kids and adults alike won't be able to resist a generous helping of creamy mac and cheese. These dishes could be served as a fantastic side dish, or as an entree with a side of veggies or meat.
---
---
Chilis and Stews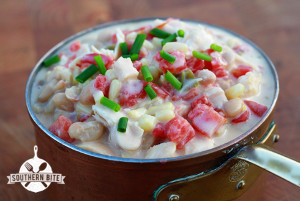 Whether you use beef, turkey, or chicken, these hearty chilis and stews will satisfy even the hungriest diner. What better dish to serve with homemade cornbread or biscuits? Chilis and stews are so easy to make, and freeze well. Make a double batch and keep some in your freezer for a quick dinner down the line. All you need to do is defrost, heat, and serve with your favorite toppings like sour cream and cheese. How's that for easy cooking?
Grits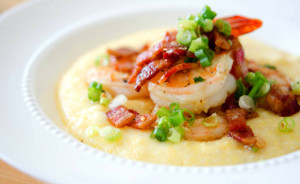 You can't talk about Southern cooking without mentioning grits. Grits are a Southern staple for a good reason. They are so versatile because they don't have much flavor by themselves. The minute you add in some seasoning, protein like eggs or shrimp, and stir in flavorful cheese, you've got a welcoming dish that everyone will remember. Try one of these recipes for grits and see what all the talk is about!
Pot Pies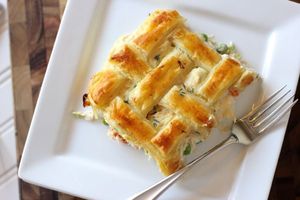 Digging into a pot pie is like opening a gift on Christmas morning. Once you pierce the puffy dough topping, you release steam and a heavenly aroma that will tempt your friends and family. Don't get stuck on traditional chicken pot pie, though, because there are so many other delicious varieties to make your mouth water. Using leftover Thanksgiving turkey, for example, is a great way to change things up after the holidays. Leftover turkey sandwiches are so overdone—try a creamy pot pie instead!
---
---
Recipes from Grandma and Nana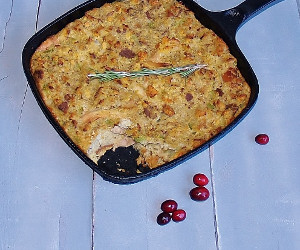 Dining with grandma or nana was always a treat. The extra pat of butter on your mashed potatoes or cookie snuck before dinner made being in the kitchen with grandma particularly special. Now you don't have to rely on your fond memories of the meals she used to prepare for you, because you can whip up dishes just like grandma used to make. You'll never find it in your heart to deem a recipe better than grandma's, but these traditional Southern recipes are pretty darn close!
Subscribe to Our Free Newsletter
Free recipes, giveaways, exclusive partner offers, and more straight to your inbox!

Report Inappropriate Comment
Are you sure you would like to report this comment? It will be flagged for our moderators to take action.
Thank you for taking the time to improve the content on our site.