30 Church Supper Recipes and Easy Potluck Ideas
These easy Southern recipes will be a hit at any potluck party or Church supper.
By:
Kaitlin Weiler, Editor, FaveSouthernRecipes.com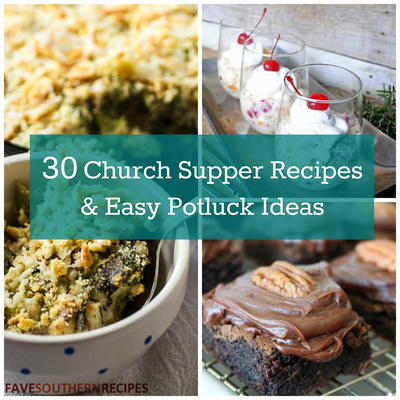 Church suppers and potlucks are joyous occasions because there is nothing better than coming together with friends to share a meal, especially when everyone has a hand in preparing the feast.

With this collection of 30 Church Supper Recipes and Easy Potluck Ideas, you will always be armed with a delicious dish when heading to a church potluck.

Below, you will find tasty and traditional church supper recipes that everyone will love. You will also find plenty of easy potluck ideas, ranging from side dishes to dessert so that you will be prepared no matter what type of dish you're asked to bring.

There are certain dishes that everyone expects to see at a church supper, such as deviled eggs and dessert salads. We have included recipes for the classic potluck dishes, but we have also included some supper ideas that you might not have thought to include. Instead of buying drinks at the store, consider making it a truly Southern affair with our sweet tea recipe below.

No matter which of these Southern potluck recipes you choose to make for your church supper or potluck party, these dishes are sure to be a hit with everyone.

Subscribe to our free newsletter!
Table of Contents
Easy Potluck Ideas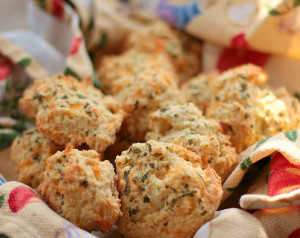 Potlucks are a great option when you are planning a social gathering because it takes most of the pressure off the host or hostess. Whether friends are coming to you or you are traveling to someone else's house, any of these quick and easy potluck ideas is bound to impress. These classic Southern recipes will be a welcome sight at any gathering.
Ask a Foodie
"Potlucks are great because everyone brings their favorite dishes to share. You end up with a table filled with amazing food. I love to show up with my Cornbread Salad. It's an impressive dish that takes no time at all to prepare, but is amazingly delicious! Folks always ask for the recipe!"

– Stacey Little, Southern Bite
Easy Potluck Ideas for Dessert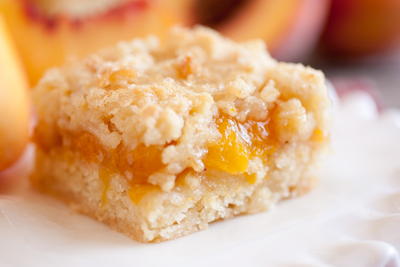 Don't show up to your next potluck without a dessert to share! Dessert is almost as important as the main meal, so we have you covered with these easy potluck recipes for dessert. These desserts are easy to make and they are great crowd-pleasers.
Ask a Foodie
"There are so many things I like to bring to potlucks. I think a popular one in our family are slow cooker meatballs - all you need is frozen meatballs, grape jelly, and some ketchup! YUM! Always a huge hit. I love that you just get to try a variety of new foods you may not have known about before. I always leave with a few recipes that I know I have to get!"

– Katie Clark, Clarks Condensed
Church Supper Ideas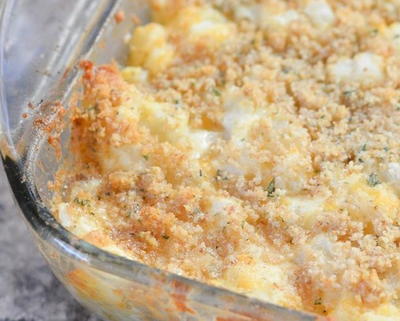 Whether you are gathering with your congregation after Sunday service or are simply getting together with a few close friends from church, these favorite church potluck recipes will ensure that everyone goes home happy and well fed! Share one of these easy potluck dishes at your church fellowship and everyone will be asking you for the recipe. These ideas for supper will work for lunch functions as well as evening gatherings. Whether you are looking for Sunday dinner ideas to enjoy after church, or you are delgating dishes for your upcoming church supper, these recipes are perfect.
Ask a Foodie
"My favorite thing about potlucks is that if you really enjoy one of the dishes, you can ask the cook for the recipe right away. I love to collect recipes that are new to me. Personally, I like to bring baked beans to a potluck. They're a real crowd-pleaser!"

– Katie Moseman, Magnolia Days
Church Supper Recipes for Dessert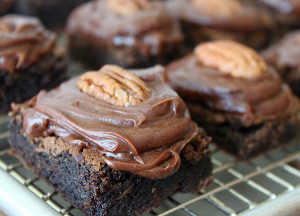 No church supper is complete without a sweet treat! These homemade dessert recipes can serve a crowd and they are easy to transport. These church supper recipes for dessert are guaranteed to put a smile on anyone's face. Every meal is better when it ends with dessert, so bake one of these sharable treats for the next church supper.
Portable Potluck Dishes 101
1.     Make sure it's easy to serve – It's a nice gesture to bring your own serving utensil along with your dish. Even if the host or your church kitchen isn't stocked with any extra serving spoons or knives, you'll still be able to serve your dish.

If you are bringing dessert bars or something that needs to be sliced, cut them up before you get to the potluck or church supper. It is also best if your dish is finished when you arrive. Last-minute cooking can complicate an already busy kitchen.

Also, if you are bringing a beverage to share such as lemonade or sweet tea, bringing disposable cups with you is a thoughtful gesture!

2.     Consider how it will taste at room temperature – It is easiest to bring recipes that taste good at room temperature. Trying to find room in the refrigerator or space in the oven might be a challenge.

If the potluck will be outdoors, you won't want to bring something that needs to be refrigerated. If you'd like to bring a slow cooker dish, make sure there's electricity available if it's an outside potluck.

If the potluck is at a friend's house or it is a church supper, feel free to bring your go-to dish. Just ask ahead of time to make sure there will be enough oven or fridge space!

3.     Make sure it's easy to transport – You don't want your 3-layer cake shifting around on your way to the potluck or church supper! It would be a better choice to bring brownies or dessert bars. If you're bringing a dish that has a sauce like baked beans, make sure the pan is wrapped and secured in a box to avoid spills. Once you get the hand of transporting food in the car, taking food to potlucks and church suppers will be a breeze.

Using a casserole carrier is a great choice for both chilled desserts and hot dishes because the insulation will keep your food at the correct temperature. These carriers will also make it a breeze to carry your dish-to-pass. You can even make your own casserole carrier!
What is your favorite dish to share at a potluck or party?
Subscribe to Our Free Newsletter
Free recipes, giveaways, exclusive partner offers, and more straight to your inbox!

Report Inappropriate Comment
Are you sure you would like to report this comment? It will be flagged for our moderators to take action.
Thank you for taking the time to improve the content on our site.