Best of 2017: 100 Easy Southern Recipes You Loved This Year
You'll discover some of the top Southern recipes from 2017 in this collection!
By:
Megan Horst-Hatch, Editor, FaveSouthernRecipes.com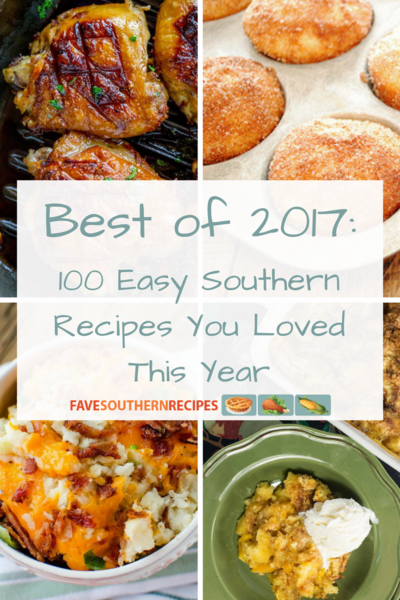 Whether you're looking for some culinary inspiration or just want to shake up your meal plans for the week, you need to check out this collection of Best of 2017: 100 Easy Southern Recipes You Loved This Year! These tried-and-true recipes are among readers' favorites and will quickly become favorites of your family, too. From classic breakfast dishes to delicious recipes for chicken, beef, pork, and more, you'll discover an assortment of can't-miss meal ideas that represent some of the best easy Southern recipes around. You can easily prepare these dishes for a weekend dinner at home or for a potluck with family and friends.

You'll need to save room for dessert, too! In 2017, readers of FaveSouthernRecipes.com enjoyed recipes for cakes, pies, cookies, candies, and so many other sweet treats that are the hallmarks of Southern baking. There's no holding back when it comes to this selection of easy dessert recipes!

Do you want to share your recipes with readers of FaveSouthernRecipes.com in 2018? You can get started right here! 
Best Breakfast Recipes of the Year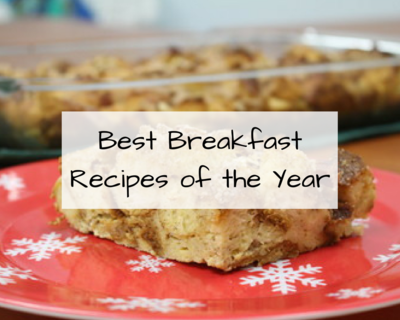 Rise and shine with these delightful breakfast recipes on the menu! Whether you're planning a casual brunch with friends or a special holiday meal with the family, you can't go wrong with these delicious Southern breakfast recipes. Some of these recipes can even be whipped up the night before, saving you some time in the morning. Quick and easy to make, these recipes need only a fresh pot of coffee or tea for a truly decadent meal. In 2017, our readers used these great Southern breakfast recipes as a great way to start the day!
Best Cornbread and Biscuits Recipes of the Year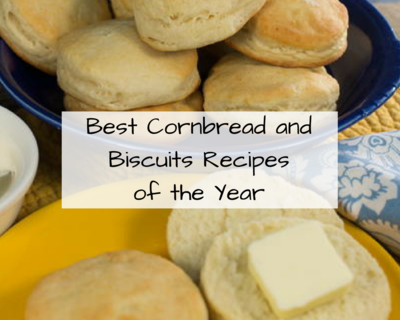 Is there ever a bad time to serve biscuits or cornbread? We didn't think so! In 2017, our readers used homemade cornbread and biscuit recipes to serve along with soups, chilis, and more. These recipes won't take long to make from scratch and are miles above their prepackaged versions, too. If you thought baking biscuits and cornbread from scratch would be difficult, you'll think again when you take a look at these standout recipes. It's no wonder these recipes were so popular with readers!
Best Beef Recipes of the Year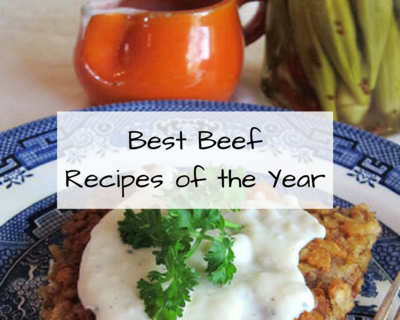 When it comes to delicious Southern dinner ideas, you can't go wrong with beef recipes! These delicious beef recipes were among the most popular on FaveSouthernRecipes.com in 2017, and for good reason. They are budget-friendly and will please the crowd every time. These Southern recipes represent some of the best cuisine around, with briskets, casseroles, and more in this section. The next time you want to shake up your dinner routine in a fun and tasty way, take a look at these tried-and-true beef recipes that need to be part of your meal planning!
Best Chicken Recipes of the Year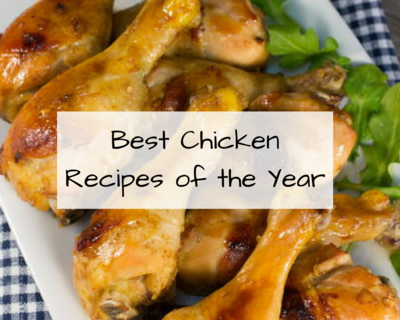 Delicious and hearty recipes don't need to cost a small fortune! With these easy Southern chicken recipes by your side, you can prepare satisfying meals that will have everyone asking for seconds. This selection of reader favorites will check all the right boxes, as these recipes are easy to make, flavorful as can be, and won't break your budget. You will even discover a few copycat chicken recipes that everyone in your family will love! These chicken recipes are perfect for almost any occasion, too, and are especially comforting after a long day.
Best Pork Recipes of the Year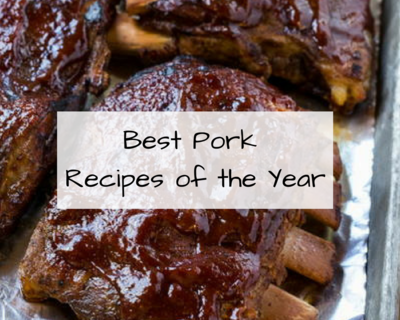 Fried chicken and beef recipes might have their places in Southern cuisine, but you can't forget about pork recipes! This selection of pork recipes is among those that readers loved in 2017. From zesty and tender barbecue to quick-and-easy one-pot meals, pork recipes were in demand, and with good reason. These recipes are tasty and full of flavor, and are sure to be a hit with the crowd at almost any occasion. Don't be surprised if you get requests to make these recipes again! If you can't get to the South, then bring the South to you with these pork recipes.
Best Cobbler Recipes of the Year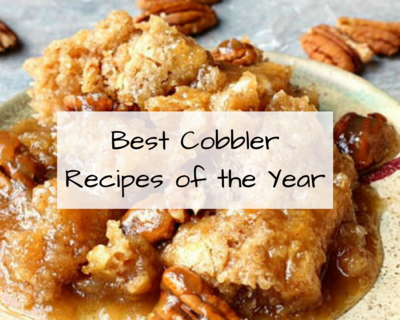 Whether you're looking for a sinfully rich pecan recipe or want to incorporate fresh fruit, there's no denying the appeal of cobblers and crisps! No matter the season, readers of FaveSouthernRecipes.com loved these easy and delicious cobbler recipes. Readers enjoyed a wide selection of cobbler recipes in 2017, and we think you will, too. These recipes are among the best of the best, and definitely won't disappoint. You'll want to get right to the kitchen and start baking when you see this list. 
Best Cake Recipes of the Year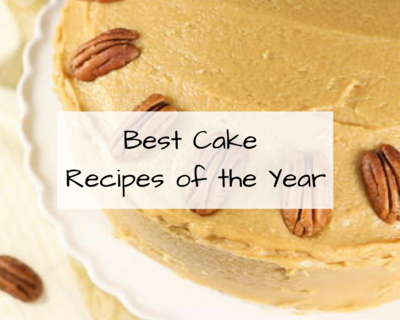 You can satisfy your sweet tooth in a big way with these delightful Southern cake recipes! In 2017, readers enjoyed a wide range of cake recipes that included variations on the beloved caramel cake. Readers also loved recipes for pound cake, preacher cake, and even hummingbird cake. If you're in need of a recipe for a potluck, book club meeting, or other event, then you can't go wrong with these cake recipes! Want to make these cake recipes even more decadent? Then consider serving each slice with a dollop of ice cream or a scoop of in-season fresh fruit.
Best Pie Recipes of the Year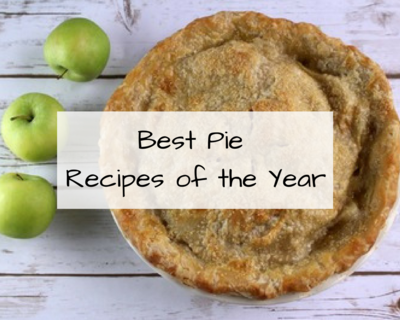 Readers of FaveSouthernRecipes.com made it clear that they loved pie! From recipes for hand pies to apple pie, chocolate pie, and everything in between, pie recipes of all types were popular with readers. It's no wonder, as pie is a delicious dessert that can be served after almost any meal and for almost any occasion. No matter what you're craving, you're sure to find just the pie to bake in this selection of recipes! You'll enjoy baking — and eating — these sweet and delicious dessert pies. Don't forget to serve each slice with ice cream or whipped cream!
More of the Best Southern Desserts of the Year
Did you think we'd forget about puddings, candy, cookies, and more? Au contraire, dear reader! You'll find a selection of delicious Southern desserts that are readers loved last year — and we think you will, too. These recipes were popular in 2017 and will please the crowd again and again. Whether you make these recipes for the holidays or want to whip them up just because it's Friday, you're sure to enjoy making these sweet treats. Many of these recipes use pantry staples, so you can likely make them without making a special trip to the grocery store!
Even More Great Southern Recipes of the Year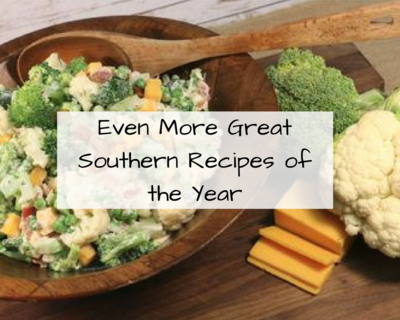 From the beloved sweet tea to seafood main courses and hearty side dishes, readers also enjoyed a wide variety of Southern dishes that simply cannot be missed! These recipes are just as essential to Southern cooking as biscuits, fried chicken, and caramel cake. If you're ready to get cooking, then keep these recipes in mind. Are you on a budget? Then you'll definitely appreciate that many of these recipes are easy on the wallet without holding back on flavor or taste. You can't go wrong when you put these delicious Southern recipes on the menu!
What was your favorite Southern recipe in 2017? 
Tell us know in the comments below!
Subscribe to Our Free Newsletter
Free recipes, giveaways, exclusive partner offers, and more straight to your inbox!

Report Inappropriate Comment
Are you sure you would like to report this comment? It will be flagged for our moderators to take action.
Thank you for taking the time to improve the content on our site.