How to Make Pulled Pork, Plus 13 Easy Pulled Pork Recipes
By: Kaitlin Weiler, Editor, FaveSouthernRecipes.com
Tender and saucy pulled pork is a signature Southern dish that makes an undeniably delicious meal or party food. If you love chowing down on this barbecue classic, and you've only had it at a restaurant or someone else's barbecue, then you should learn how to make pulled pork at home. This guide for How to Make Pulled Pork, Plus 13 Easy Pulled Pork Recipes includes plenty of tips and tricks to help you get started on the road to sandwiches piled high with some of the tastiest Southern pulled pork recipes you will ever find. Once you have all the basics firmly tucked in your noggin, scroll on down to explore our amazing collection of 13 Easy Pulled Pork Recipes.
---
---
How to Make Pulled Pork: 13 Easy Pulled Pork Recipes
Table of Contents
Tips and Tricks for How to Make Pulled Pork
Choose the right cut. When choosing a cut of pork to make pulled pork, it is important to choose a cut that has plenty of fat and connective tissue. Both of these will break down in the cooking process, making the pork tender and easy to shred. Pork shoulder is always a great option.

Season it up. It may seem like you do not need too much seasoning for the pork since it will eventually be tossed with sauce, but seasoning the pork well will help infuse the finished product with even more flavor.

Choose your method. When learning how to make pulled pork, you will want to choose the cooking method most convenient for you. Pulled pork can be made using a smoker, the oven, or a slow cooker.

Slow and steady wins the race! Whether you make your pulled pork in the slow cooker or the oven, it is important to roast it at a low temperature for several hours. This will help make the meat truly tender.

Let it rest. It is important to let the cooked pork rest for at least 30 minutes before shredding it. This will help the juices redistribute.

Stick a fork in it. If your pork is truly tender, you will not need any fancy equipment to shred the meat. All it will take is pulling at the meat with two forks or even your hands if the pork has cooled enough.

Save those juices. If the pork gives off any juices while you are shredding it, be sure to add those to the sauce with the shredded meat. More juice equals more flavor.
---
Now that you have learned how to make pulled pork, be sure to check out

How to Make Cornbread.
---
Easy Pulled Pork Recipes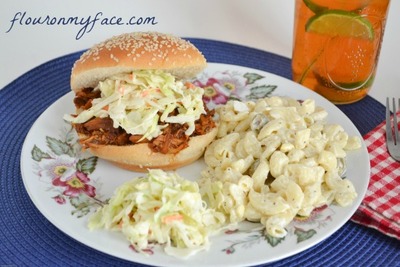 5-Ingredient Slow Cooker Pulled Pork - This easy, five-ingredient recipe for slow cooker pulled pork features boneless pork riblets, barbecue sauce, brown sugar, garlic powder, and dry mustard.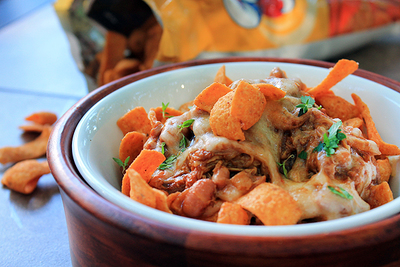 Barbecue Pulled Pork Frito Pie - For a fun and tasty dinner, or for a spectacularly scrumptious game day snack, you can make this delicious barbecue pulled pork in your slow cooker and then serve it with Frito corn chips, chili beans, and shredded Cheddar.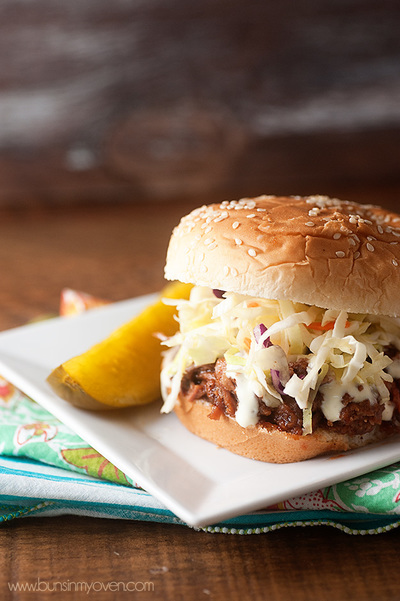 Alabama Style Barbecue Pulled Pork Sandwiches - Brown sugar, apple cider vinegar, and an amazing blend of everyday spices makes this barbecue pulled pork recipe one to be remembered.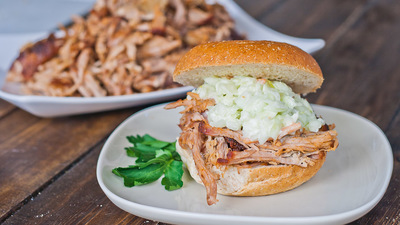 Perfectly Prepared Pulled Pork - A scrumptious, slow-cooked pulled pork recipe that calls for an overnight brine, a thorough rub of dry spices, and twelve hours to reach tender and savory deliciousness.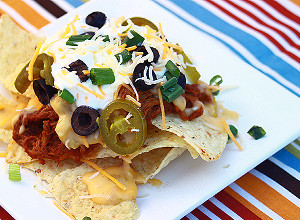 Barbecue Pulled Pork Nachos - Spice up your game day feast with this plateful of nachos that is piled high with barbecue pulled pork, homemade cheese sauce, shredded cheese, and all your favorite toppings.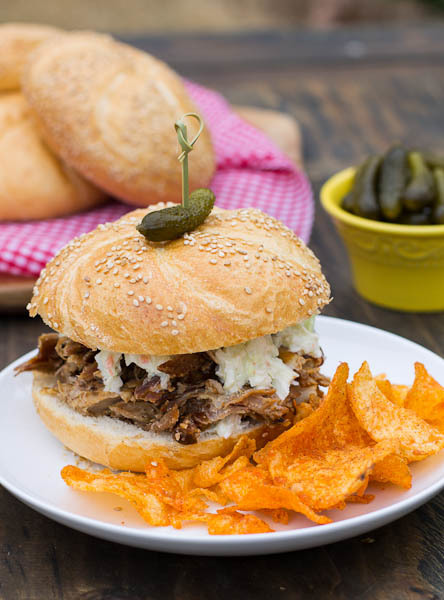 3-Ingredient Slow Cooker Pulled Pork - Just one can of cola, one bottle of barbecue sauce, and a four-pound pork butt is all you need to make this 3-ingredient pulled pork recipe in your slow cooker.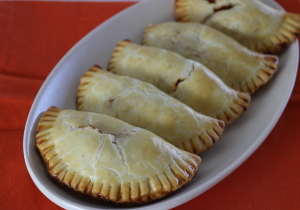 No-Fork BBQ-D Pork - This is the ideal pulled pork recipe for saucy, meaty hand pies that are made from store-bought pie dough and leftover pulled pork.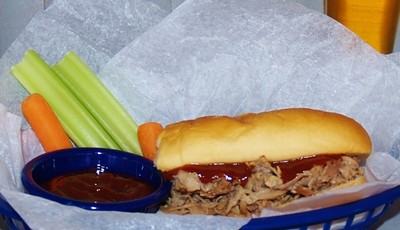 Slow Cooker Pulled Pork and Homemade Barbecue Sauce - A slow cooked meal you have to start a day in advance, this tender and juicy pulled pork recipe requires only three ingredients, pork butt or shoulder, Hawaiian salt, and Liquid Smoke.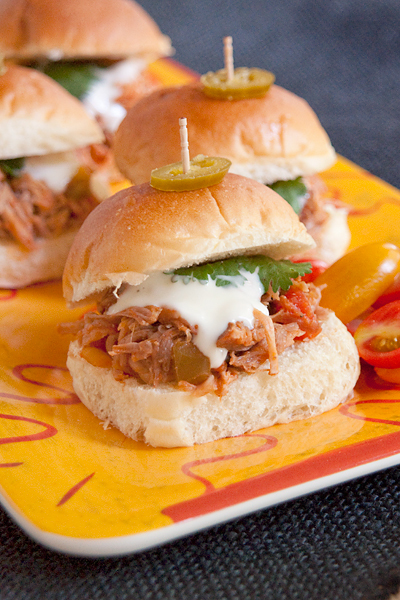 Southwest Slow Cooker Pulled Pork Sliders - Taco seasoning, orange slices, lime juice, and salsa give this mouthwatering pulled pork recipe its unique Southwestern zest.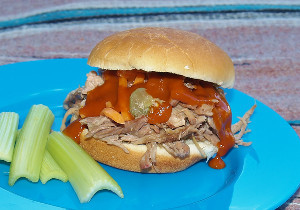 Slow Cooker Pickle Pork - You can learn how to make this delectable pulled pork recipe with only five ingredients, including pickles, garlic, shallots, and beer.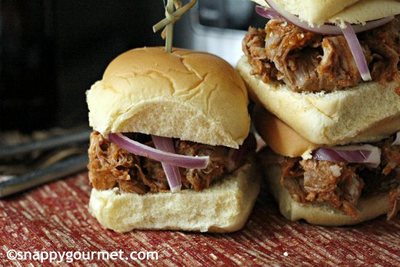 Slow Cooker Cranberry Chipotle BBQ Pulled Pork Sliders - The simmering base of tomato paste, cranberry sauce, brown sugar, Worcestershire, vinegar, and spices transforms boneless pork butt into irresistible, party-sized sandwiches.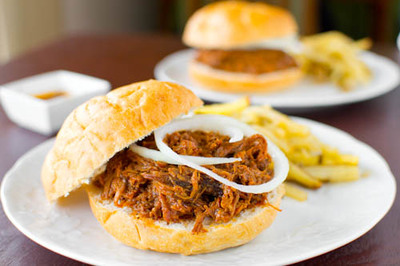 Slow Cooker Pulled Pork Sandwiches - This easy pulled pork recipe features a robust sauce of ketchup, apple cider, brown sugar, and spices.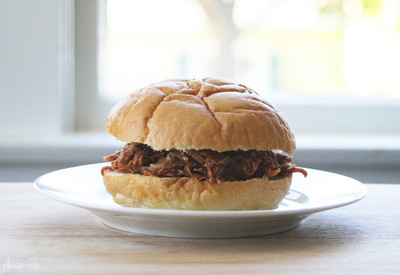 Slow Cooker Root Beer Pulled Pork - So easy and delicious, this pulled pork recipe requires only three ingredients, pork tenderloin (or pork shoulder), root beer, barbecue sauce, and 6 to 8 hours in your slow cooker.



---
If you want to further hone your Southern cooking skills, then download this FREE eCookbook: 9 Easy Southern Recipes: The Ultimate Guide to Southern Cooking and Southern Comfort Food.
---
Tags / Related Topics
Your Recently Viewed Recipes
Love these recipes? Get MORE delivered to your Inbox – FREE Click Here!